This was a private charter out of San Diego, CA. Anglers were in search of Blue Fin Tuna, Yellowtail and Yellowfin Tuna. Anglers showed up with a tackle arsenal    ready for Bear. 
Fishing destination- Mexican waters by Coronado Island
Members Present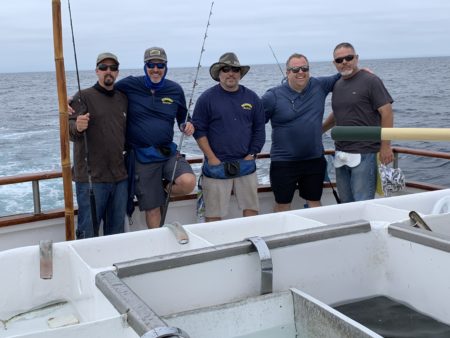 Castaway
Claimjumper
Chuck
Defrost
Fogbank
Glen
Langosta
Raul
Speakeasy
The most memorable event was when Club member tossed his rod in the water during the frenzy of a "bite" that lasted over 40 minutes. Miraculously, the rod was recovered by a deckhand. Later we learned that this was the 3 time the same rod was tossed in the water. Perhaps Boomerang would have been a better club nickname. 
Subsequently, there was a trial and Name Given. For club members without a name, take comfort in knowing that your name will always be gifted in good humor and has to be tied to a really funny screw up! 
Many members limited out on Yellowtail and a few nice sized bluefin tuna stained the decks bloody. The trip was a great success since we did a lot of catching which is more fun than fishing! lol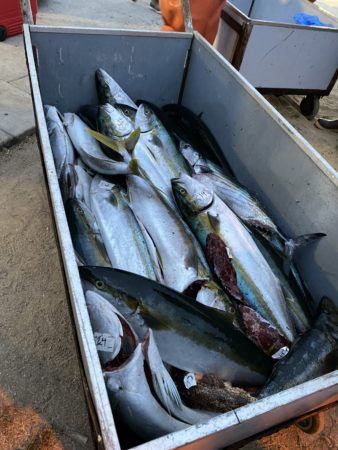 The catch was broken down into delicious sashimi over the next 24 hours with much of it being enjoyed with family and friends. Below are some progress pictures of the fish being processed at home. 
The trip was so much fun, we are looking to book it on our yearly calendar of events. If you want to learn more about the Redondo Rod and Gun Club, please email us. 
Posted by 
-Langosta, Historian