It has been a year of lock downs and disruption due to the Covid-19 Pandemic. After many Dark' nights distinguished members of the Redondo Rod and Gun Club meet up at the club house for a Steak Dinner.
Members are in good spirits has the meeting was called to order by President Blank Page on March 25, 2021 at 8:00pm.
Look through some of the happy faces with full bellies. On the menu was Costco Ribeyes, beans and potato salad! Enjoy the pictures!
Andre is a happy man, no one goes hungry at our events. Members have an opportunity to catch up and socialize.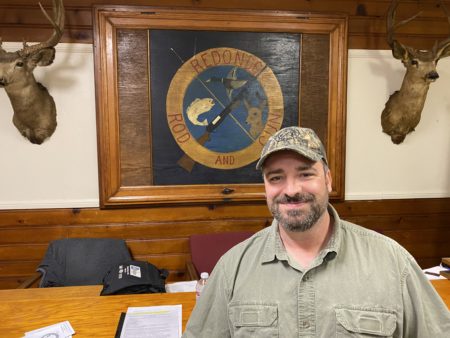 It was a well attended event full of good cheer and great stories. More events to come.
Post Created May 15, 2021 by – Langosta_45